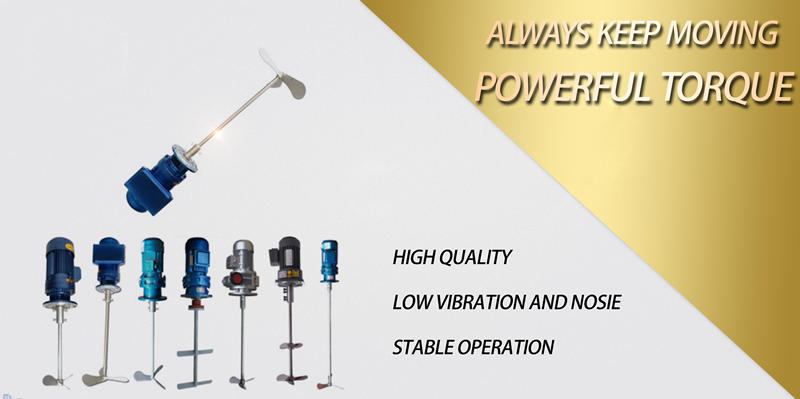 #SFP4969
Water Treatment Electric Motor Mixing Tank Liquid Speed Mixer
Specification:
1. Agitator/Stirrer/Mixer/Blender
2. Features: one-time molding, acid and alkali resistance, collision resistance,
     high temperature resistance 80"C freeze resistance,easy installation and movement,
     top stirring and metering pump
3. Applications: water treatment, petrochemical, electroplating textile printing and dyeing,
    pharmaceutical foods, food pickling, household, liquid storage,
    transportation, blending containers
4. Mixer tank cabinet volume: 30L~3000L
5. Mixing motor :Select the appropriate motor power and speed
    according to the capacity of the mixing tank and the viscosity of the liquid.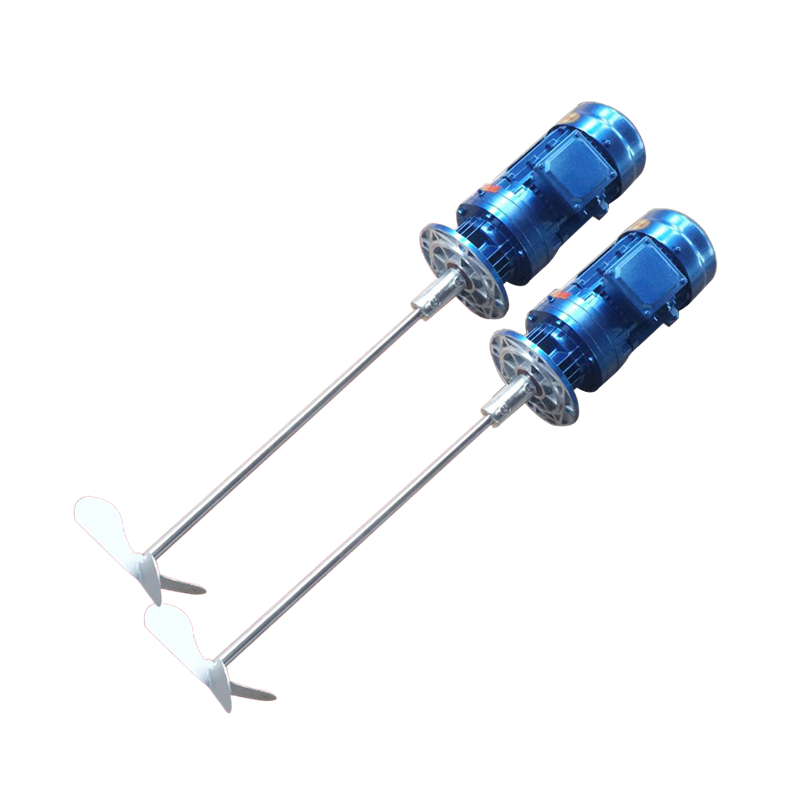 | | | | | |
| --- | --- | --- | --- | --- |
| Type | Power | Tank Volume | Rotate Speed (rpm) | Shaft Dia(cm) |
| SFP-09 | 0.55KW | 80-200L | 36-130rpm | 16 |
| SFP-0 | 0.75KW | 200-500L | 36-130rpm | 25 |
| SFP-0 | 1.1KW | 500-1000L | 36-130rpm | 25/32 |
| SFP-1 | 1.5KW | 1000-2000L | 36-130rpm | 38 |

Technical parameters 

Characteristic:
Reduction motor drive, screw - propelled vane or two blade plain vane.
a) Mixing ability: 100-5000L, motor power100~2200W
b) Working condition: barometric pressure, 70℃
c) Structuralmaterial: 304 stainless steel,316 stainless steel,
    316Lstainless steel,lined with epoxy resin,spray PTFE
d) Electrical specification: 380V-50Hz-4p,IP55
e) Selection function: special motor,lined with epoxy resin,spray PTFE, paddle vane
f) Working restriction: Do not start upduring the emptying process and shear sensitive material.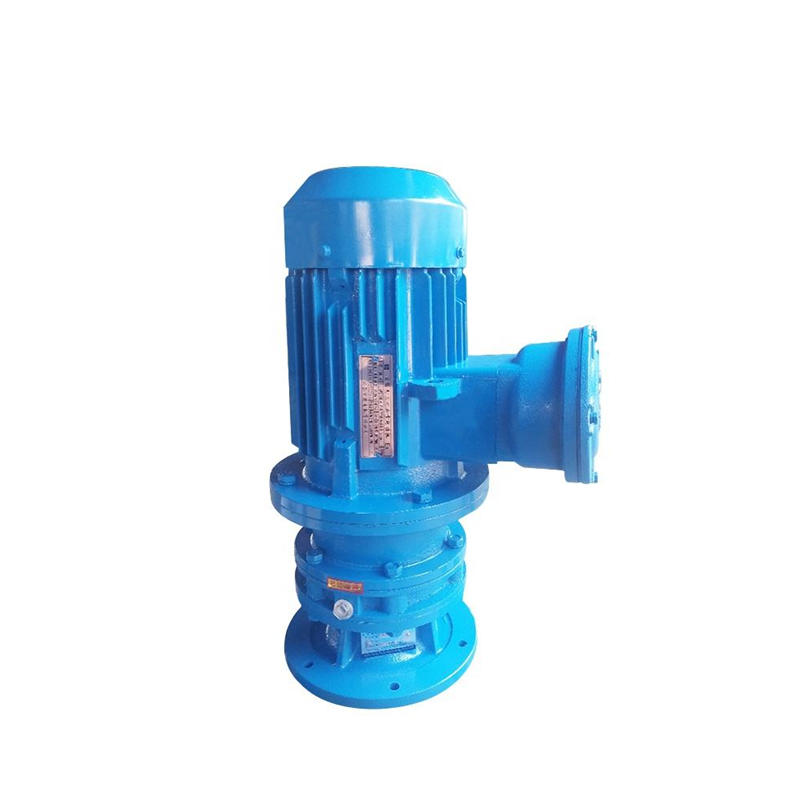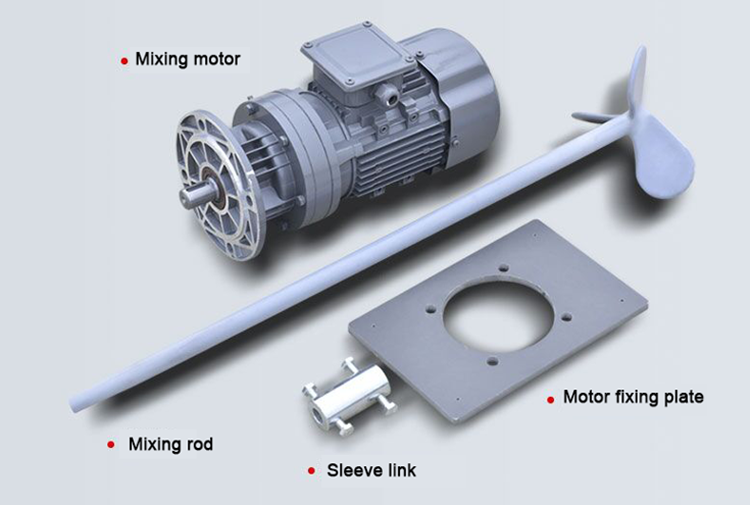 Mixing rod :The material is divided into carbon steel and stainless steel,
and the blade size and single or double layer can be configured according
to the height and model of the mixing TANK.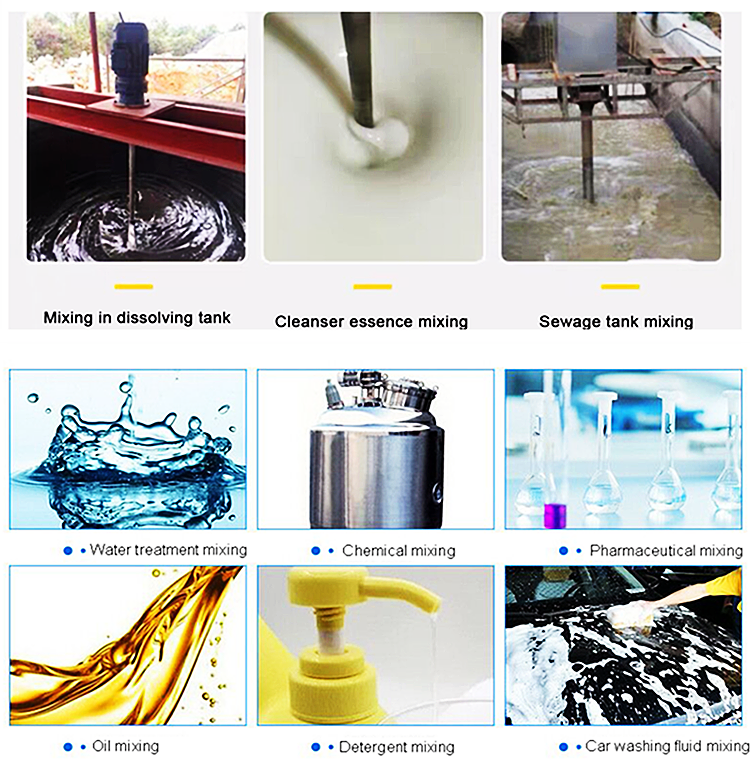 We have a variety of liquid mixers, some of the parameters can be customized.
If you need to choose the type or are interested in this product, please send us an inquiry,
there will be professional technicians to provide services for you.