Product Description:
ITEM#SF-HY1037
Customize Color Wool Paint Roller Mohair Fabric Cover for House Painting
| | |
| --- | --- |
| Type | EU Screw/EU Silp-on/US Slip-on/US Cage etc. |
| Fabric | Acylic/Ployester/Superfine/Sheepskin/Chemical fiber/Ployeamide etc. |
| Pile | 4mm5mm6mm8mm9mm11mm13mm15mm16mm18mm20mm25mm |
| Tube dia | 15mm20mm30mm38mm40mm44mm48mm53mm58mm etc. |
| Tube material | PP/PVC/PP Recycled/Kraft etc. |
| Main rod | 6mm/8mm |
| Handle | Plastic/Rubber/Rubber-plastic/Wood etc. |
| Technics | Sewn/Glue/Thermobonded etc, |
| OEM/ODM | Available |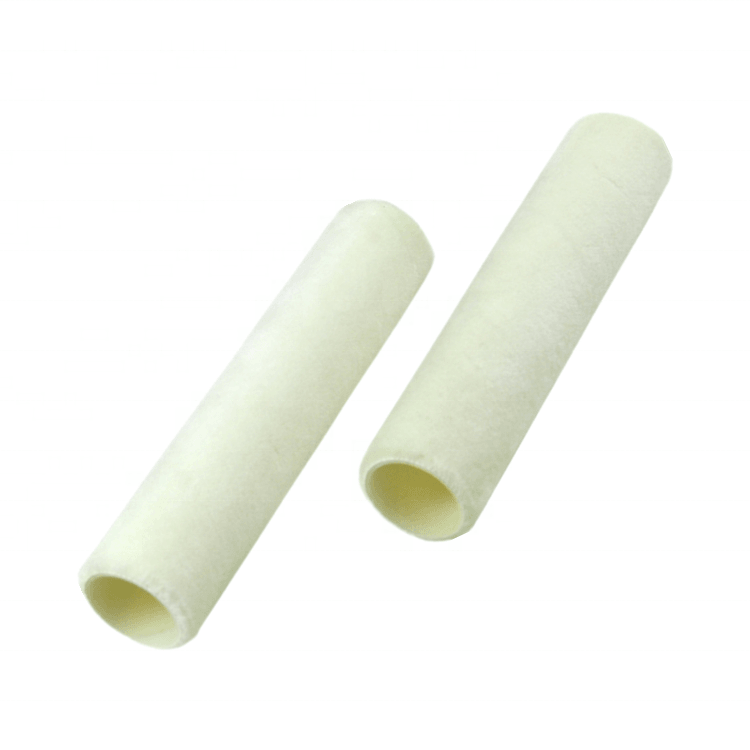 Paint Roller
Roller Cover
Masking Tape
Foam Brush
Putty Knife
Paint Brush
Masking Film
Paint Tray
SF-DY03
 9" acrylic paint roller
9" acrylic roller cover
blue color
2" foam brush
3" putty knife
2" paint brush
 9*12ft
9" iron paint tray with lining tray
 15mm nap
 12mm nap
24mm width
30 density import foam
 carbon steel
 15mm thickness
7mic thickness
 size: 38.5x27.5x6cm
38mm core diameter.
38mm core diameter
 
wooden handle
0.7mm thickness
51mm hair length
 
 
 rubber handle
 
 
 
 rubber handle
wooden handle
 
 
5.7mm   main rodchrome-plated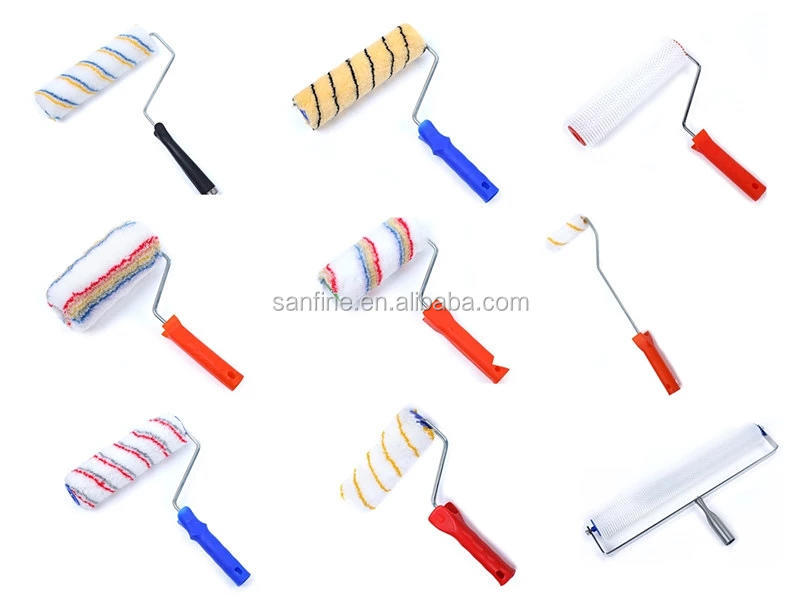 We make paint brushes, roller covers, pad painters for everyone from the professional to the first-time painter.
We offer consistently high quality merchandise with a value unmatched in the industry.
And we continue to develop new and exciting products for both professional and DIY painters.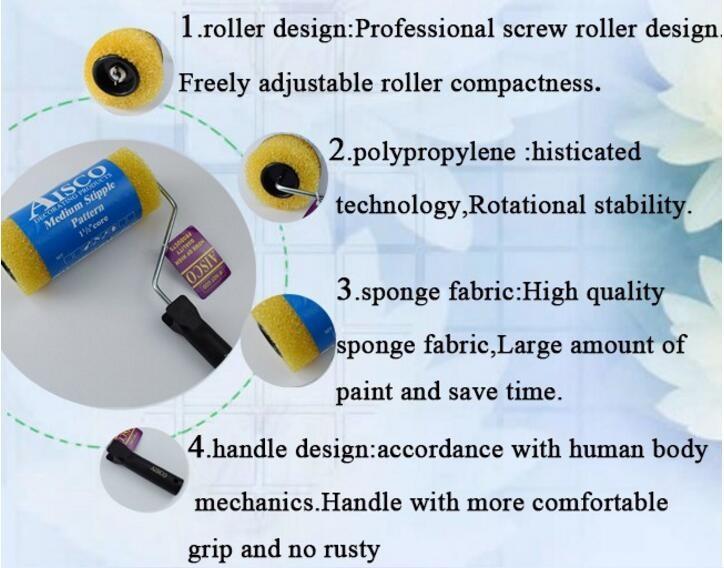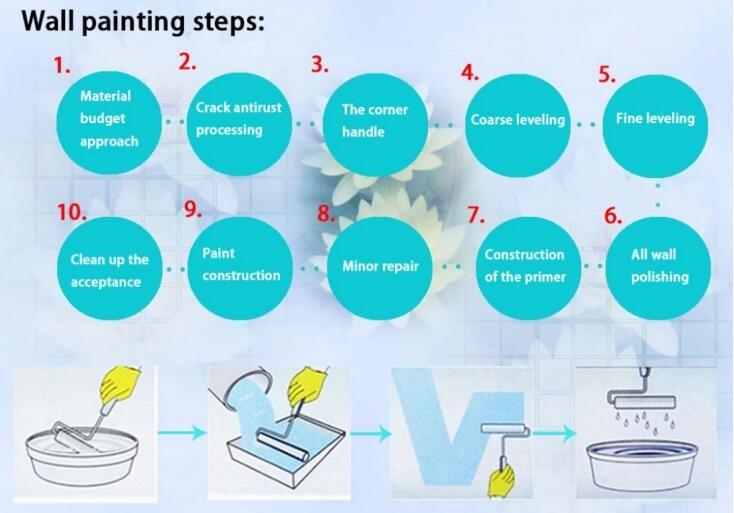 Instructions:
1.First remove the fur of the roller surface, then cover on the frame.
2.Roll the roller on the net after diping the roller into the dilute coating which be used.
3.To make the roller paint even, dip the roller into the coating, then roll on the net for seconds.
4.First roll the coating as writing "W", then roll from top to bottom, make the coating shapely on the wall.