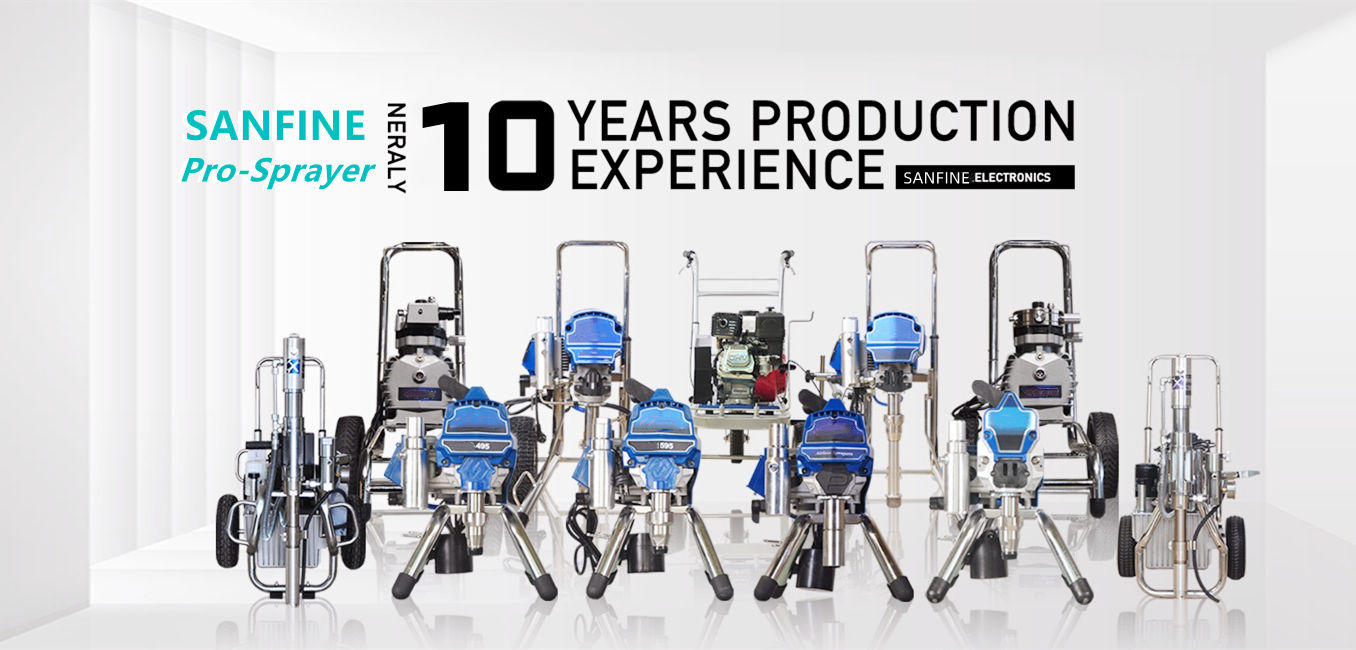 #SFP9527
Pro Airless Putty Spraying Machine with Brushless Motor Airless Paint Sprayer
1. Brushless DC Motor
    Brushless DC Motor - never change brushes with this maintenance-free, makes the machine work efficiently no matter low or high speed.

2. Smart Control System
    Latest pressure control system delivers a consistent spray fan at all spraying pressure.
    And with digital display, you can read and regulate the pressure easily.

3. The Modular Structure Design
     The modular structuredesign of motor and gear boxmakes it easy to repair the Motor, which can reduce the repair cost.

4. Long Piston Pump System
    The LONG PISTON and low position of the inlet valve generates the suction power for high viscosity materials.

5. Manifold Filter
     Our Manifold filter (60mesh) will reduce the tip clogs and ensure you nice finish.
     The Pump Filter could be disassembled by hand easily (no tool needed).

6. Stainless Steel Rack.
    Stainless steel rack with retroverted design for easily hose storing.

7. Cart with Pneumatic Tire
    Attached with pneumatic tire, machine could go anywhere the job demands and sprays a variety of coatings.
    Stainless steel Welded Steel Hi-Boy Cart with TiltBack cart design - withstands rugged environments.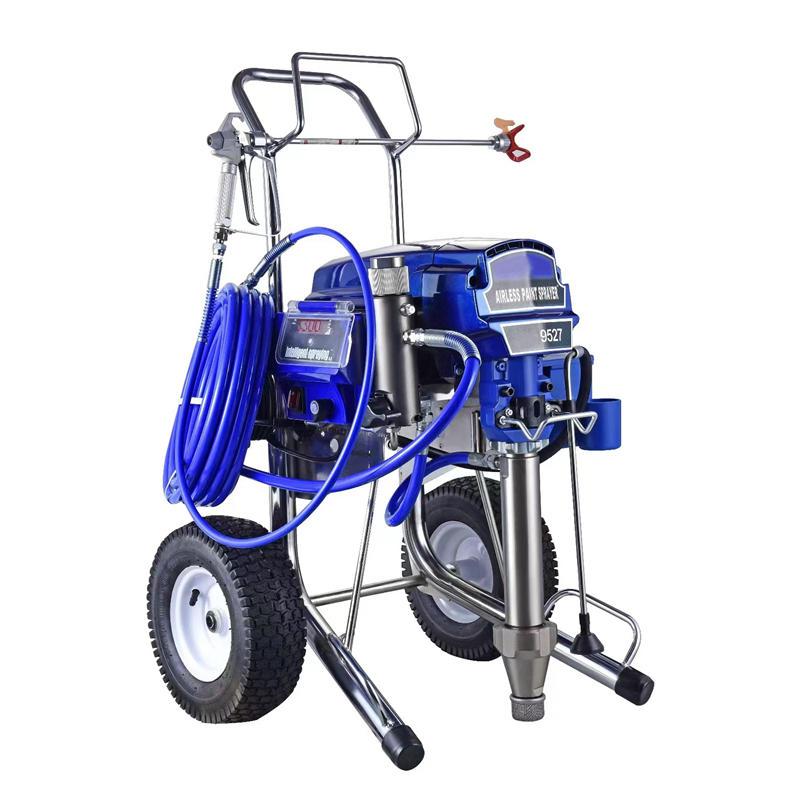 | | |
| --- | --- |
| Model | SFP9527 |
| Rated Voltage ( V~ ) | 110/220 |
| Rated Frequency ( Hz ) | 50/60 |
| Rated Power Input ( W ) | 5000W |
| Max.working Pressure ( PSI ) | 3300 |
| Max.Flow(l/min) | 8.5 |
| Spray Tip Size ( inch ) | 0.017-0.045 |
| Best Spray Distance ( mm ) | 350-400 |
| Spray Width ( mm ) | 300 |
| Pressure Strength of High-pressure Hose (Mpa)  | 40 |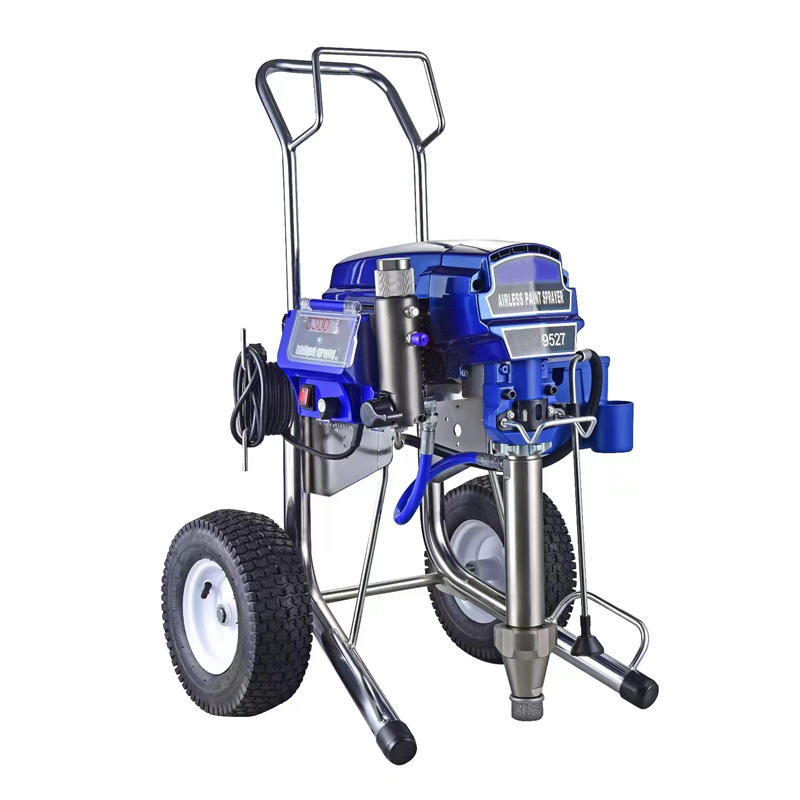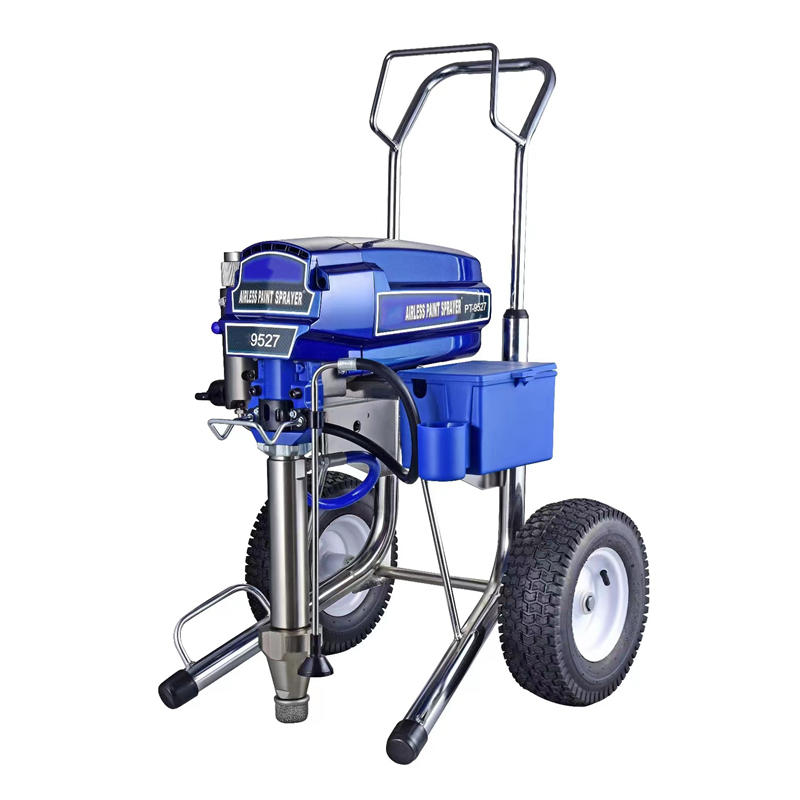 Features:
1)  Vertical design of pump filter helps eliminate spills, filters from the inside out and won't collapse.
     It can reduce wear and extend pump life.
2)  Allow motors to run on longer cords if voltage fluctuations.
3)  Gears run very quiet.  4-leg stand is more stable.
4)  The Advantage Drive System, the drive system ensures long life and much quieter operating noise.
5)  Automatic pressure Control.
     The airless painting equipment delivers a consistent spray at any spraying pressure without any fluctuations.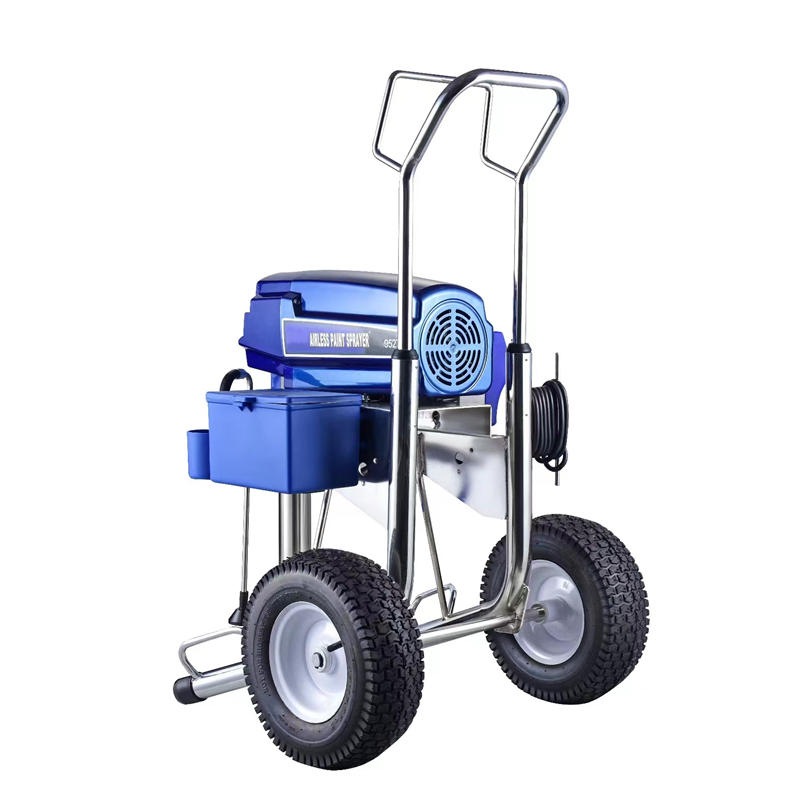 INCREASED SPRAY CONSISTENCY
SmartControl 3.0 Constantly monitors performance and adjusts motor speed to match your spraying needs Measures sprayer gallons, hours, and pressure Provides support messages and diagnostic support.

STREAMLINE YOUR BUSINESS
BlueLink Job and Sprayer Management System Track every sprayer Know job progress Maximize uptime.

GET MORE WORK DONE
Durable MaxPower Brushless DC Motor Creates more torque and delivers maintenance-free performance
FastFlush High-Flow Cleaning System 4X faster cleaning with 1/2 the water.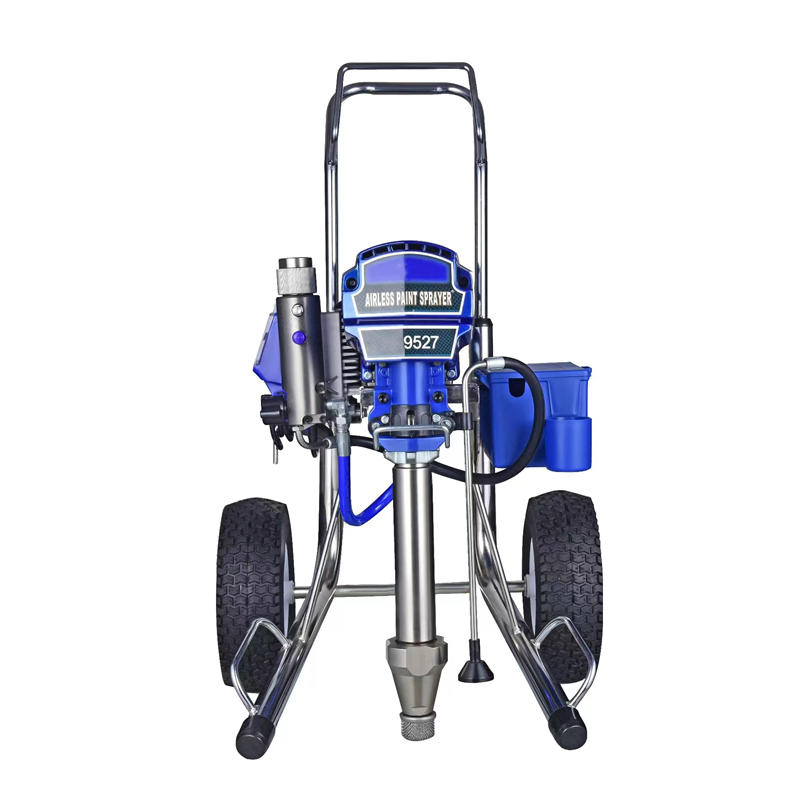 Commonly used spraying: 
Putty powder, acrylic acid, Latex paint, Fireproof materials, Epoxy paint, Interior and exterior wall coating, paint.

Applications:
Construction, home decoration construction, color tile industry, water-based, oil-based paint construction, steel surface, epoxy floor, marine paint spraying construction.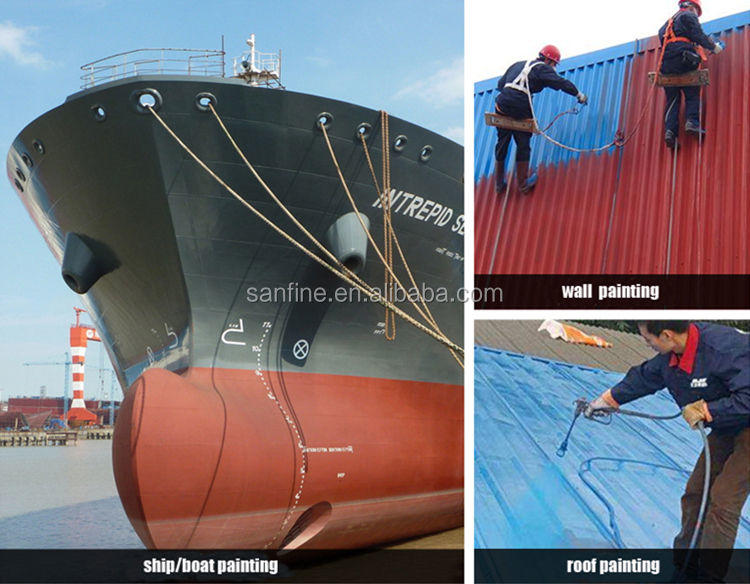 Before First Use:
NOTICE: Before first use, clean the Spray Gun thoroughly.
If not removed, the material used for testing and corrosion prevention will contaminate paint.



Paint Preparation and Filling:
1. Thread the Cup to the Gun Body and tighten until the Cup is securely in place.
2. Thin the paint according to manufacturer's directions and mix thoroughly.
3. Carefully strain the paint through a paint strainer or a piece of cheesecloth.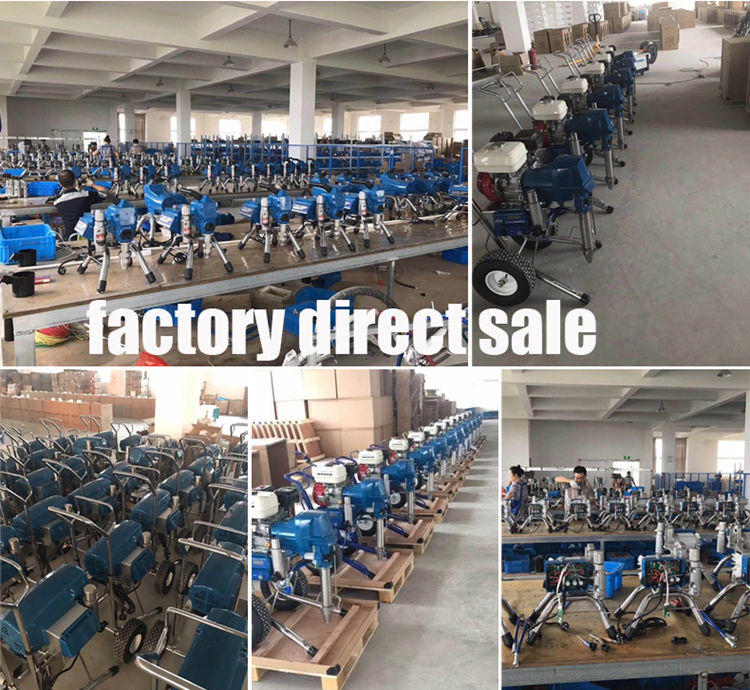 Note:
Proper paint mixture is essential.
Follow the manufacturer's directions.
Most paints will spray easily if they are thinned properly.