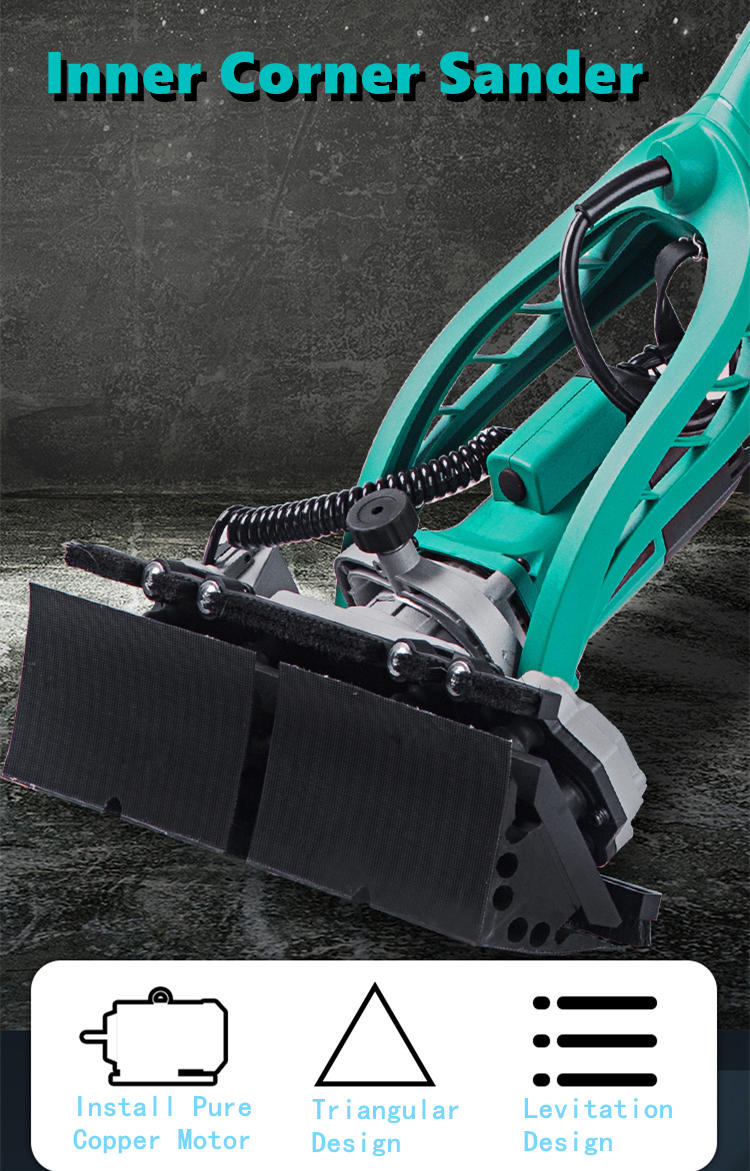 #SF-DMJ8311
Drywall Corner Sander Long Reach Triangle Sander Wall Internal Grinder Polishing Tools
Specification:
1. Type: Disc Sander,    
2. 220V/50Hz, Power Input: 700W
3. No load speed: 2000-4000rpm/min
4. Sanding pad : 130X158mm
5. Sanding Motion: Rotation
6. Machine Weight : 3.8kgs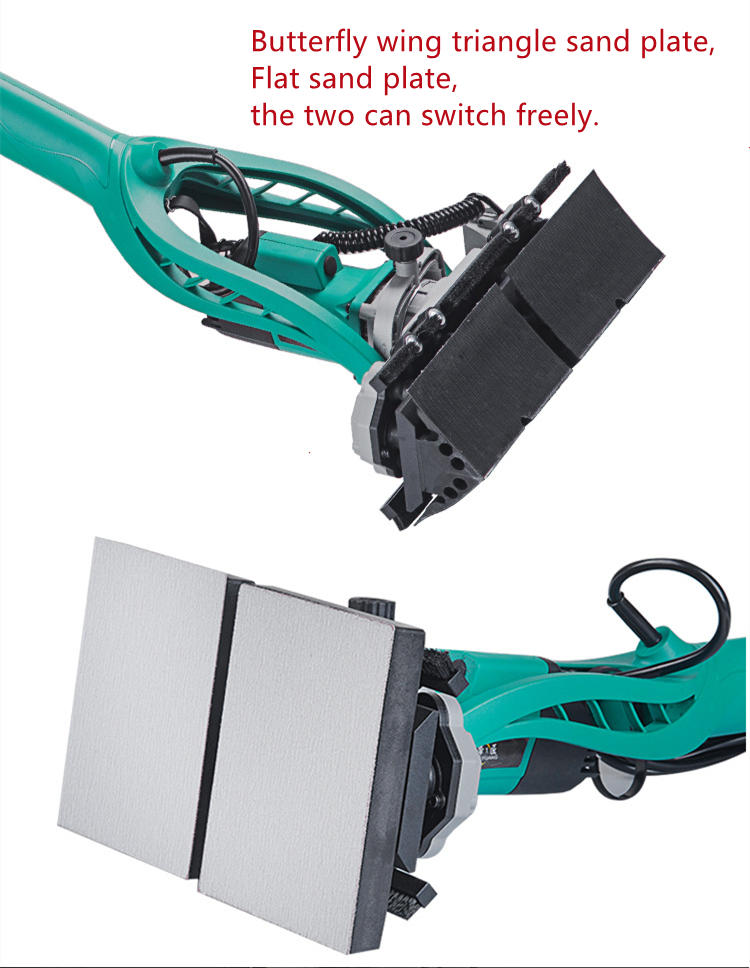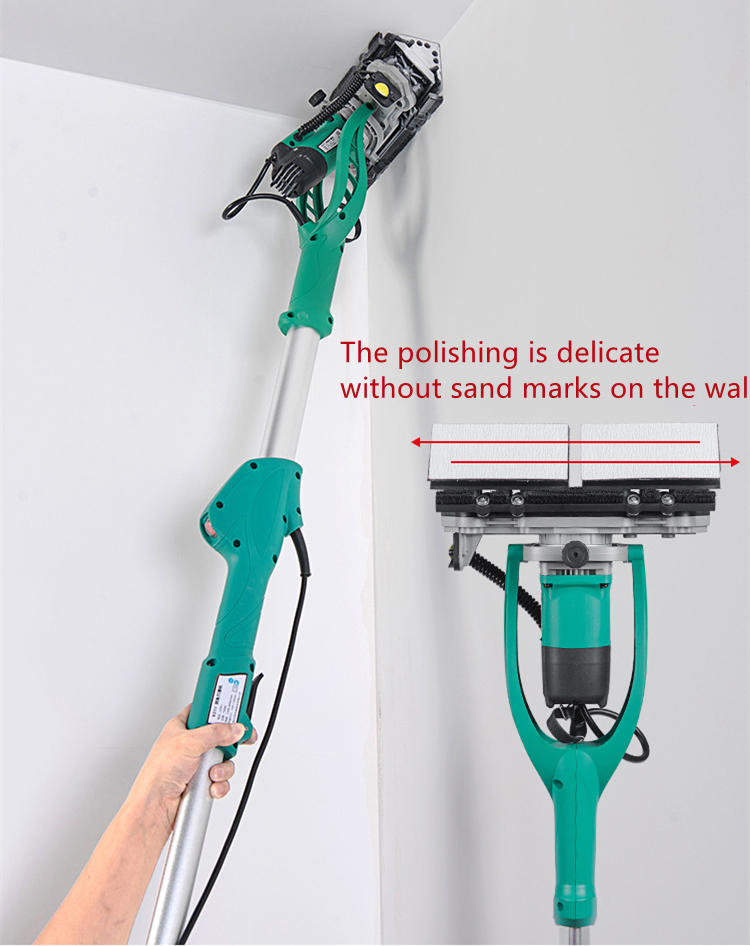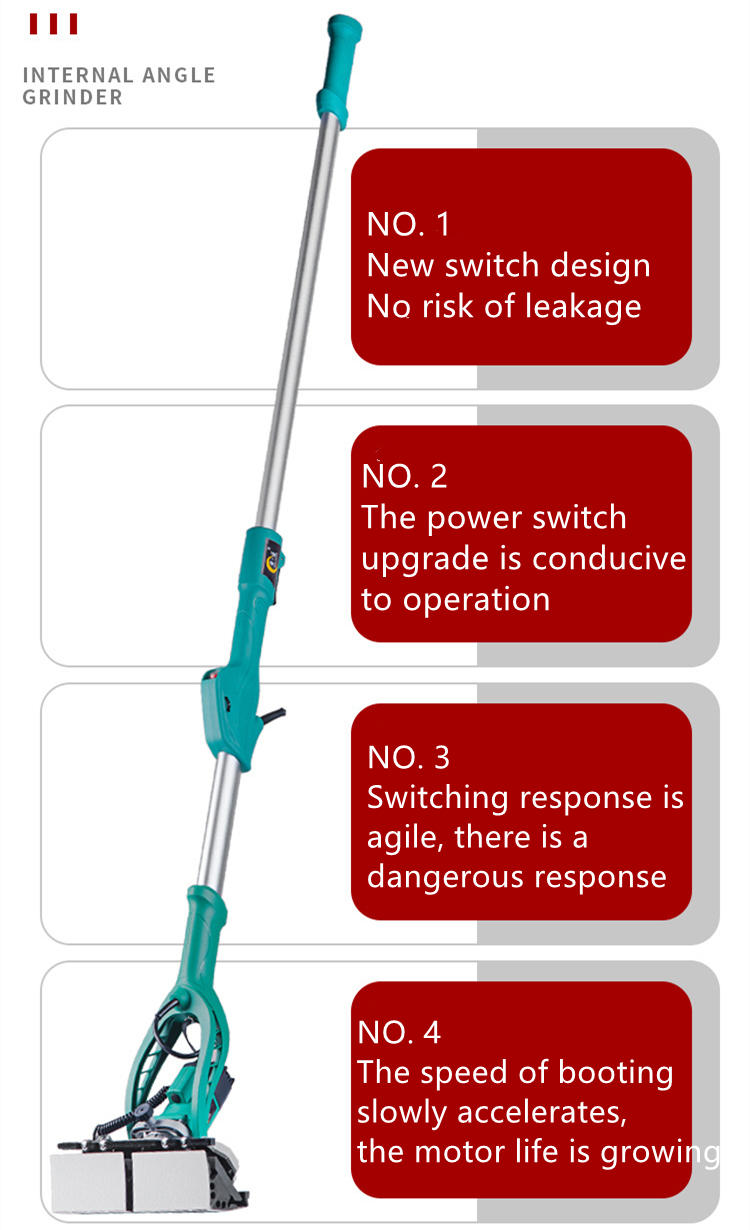 Techincal Parameters:
| | |
| --- | --- |
| Product name | Corner Wall Sander |
| Voltage: |  220V/50HZ |
| No load rotation speed | 2000-4000RPM |
| input voltage: | 700W |
| Grinding disc diameter: | 158mm |
| Disc diameter: | 130mm |
| Extension rod length: | 1.1M |
| Overall length: | 1.3-1.9M |
| Machine weight: | 3.8KG |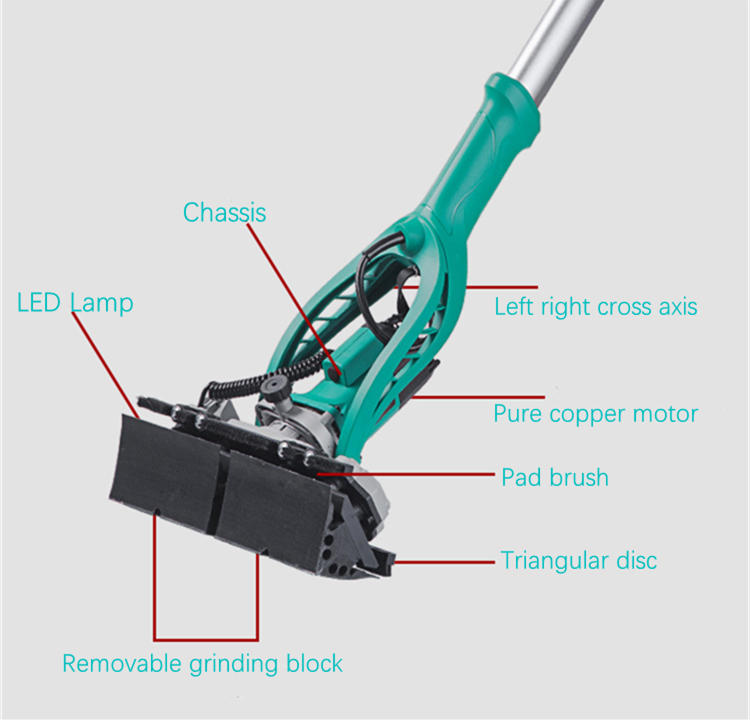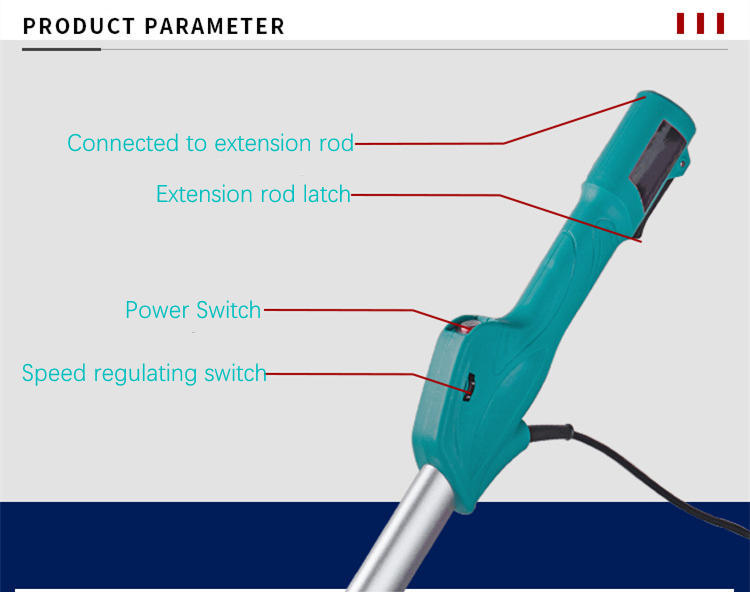 Feature:
1) Very handy, light-weight machine with optimum ease of operation.
     Soft grip handle provides comfortable and ergonomic working conditions.
2) Eletronic control :soft start, Dust Proof Selflocking on/off switch, Variable speed.
3) Effective dust extraction from between the brush ring and the sanding pad prevents
     clogging of the abrasive and promotes a dust-free working environment.
4) LONG REACH & SHORT REACH SANDER
A. Smoothing working progress with machine's length of 120cm,
     even when the workpiece is cramped, conveying idea of compactness and effectiveness .
B. 140 to 180cm adjustable prolonging pole ideal for sanding high walls and ceilings grinding pad
     can be adjustable to 120°beveling angle. Effortless handling.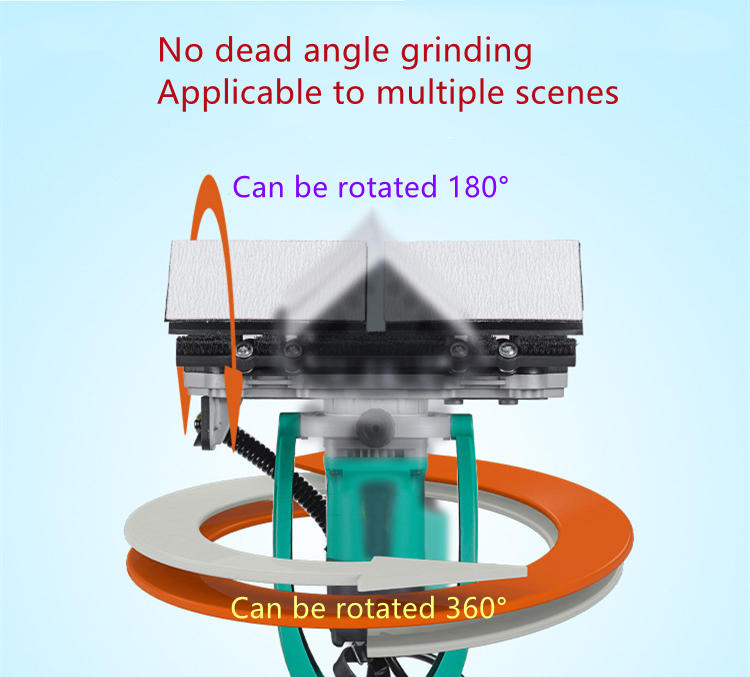 5) Gimbal-mounted sanding head provides high flexibility and optimum adjustment for sanding walls and ceilings.
6) Detachable brush segment allows sanding up to the edge.
7) Adjustable suction power decreases the perceived weight of the machine.
8) Outer Exchangeable Brush.
9) Peg stop springs for easy ceiling sanding.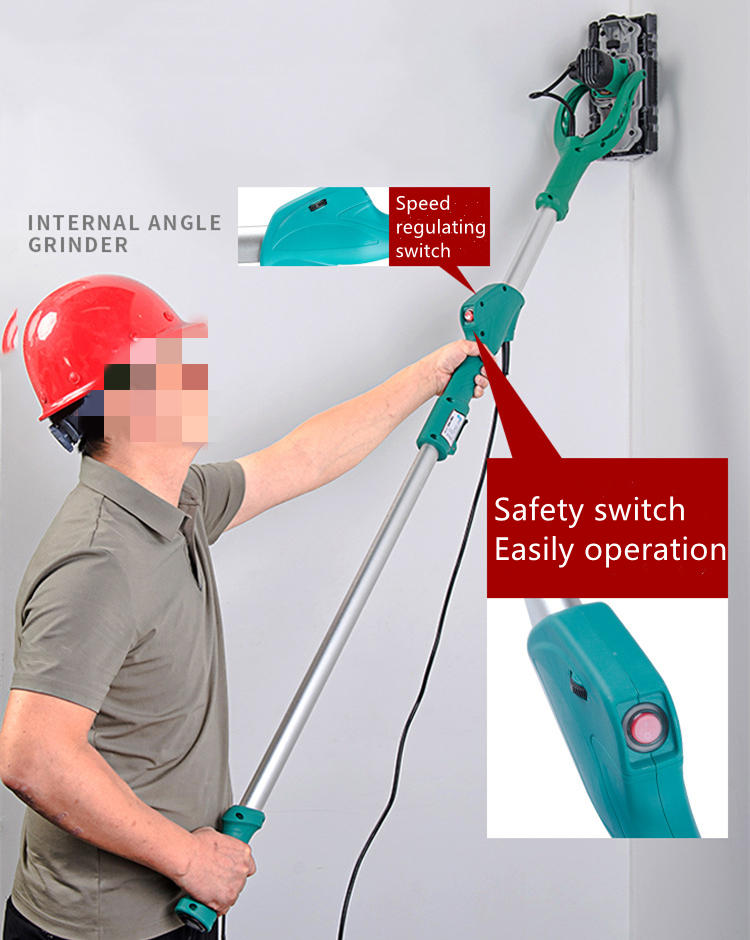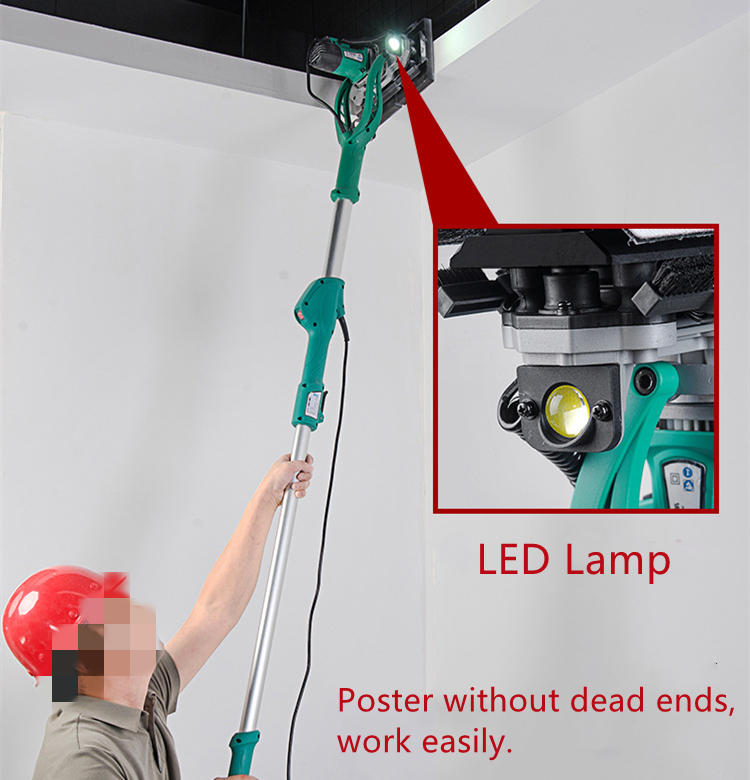 Drywall sander is designed for sanding walls and ceilings made of drywall or plaster.
The sander provides a superior finish.
and is faster then conventional finishing methods for both new construction and renovation work.