Product Description
ITEM#SF-HY560
7PC Professional Paint Brush Roller Liner Tray Coating Decorative Tools Kit Set
1set size:  39.5*30*6.5cm
Contents:
9" polyster roller cover X 2
9" roller frame X1
2' cornr roller 
2' roller frame
2' wooden handle brush
one pc paint tray liner
one pc paint tray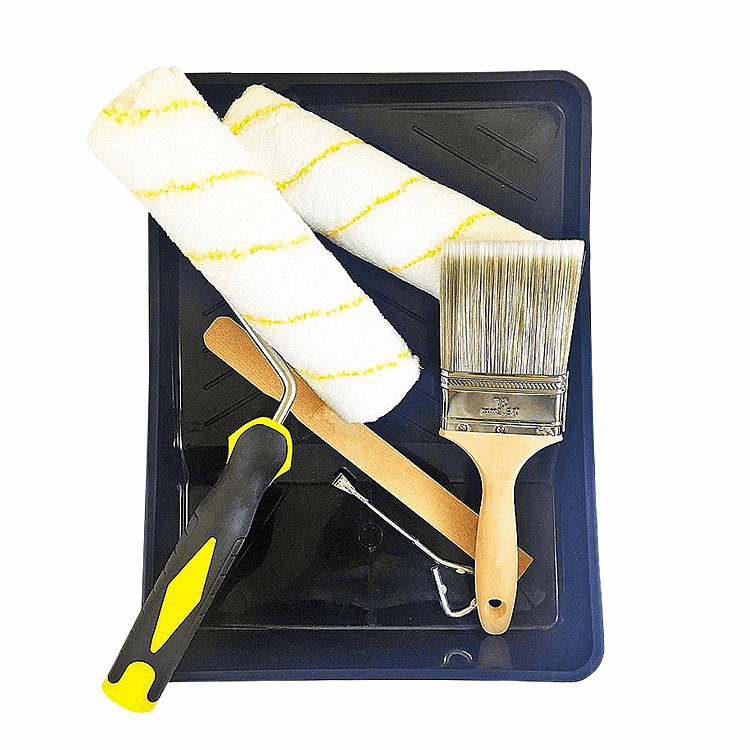 | | |
| --- | --- |
| Brush Material | Synthetic fiber(PP/PET)/ bristle |
| Bristles Classification | Brush / Wire Brush |
| Function | Painting |
| Size | 1''/1.5''/2''/2.5''/3''/4''/5'' |
| Filament Material | Synthetic filament /Customized |
| Length out | 38mm-76mm |
| Ferrule Material | common iron/stainless steel/electroplating |
| Handle Material | Wooden Handle / plastic Handle |
| Handle | Handle With/without Printed Logo |
| Glue | Epoxy Glue |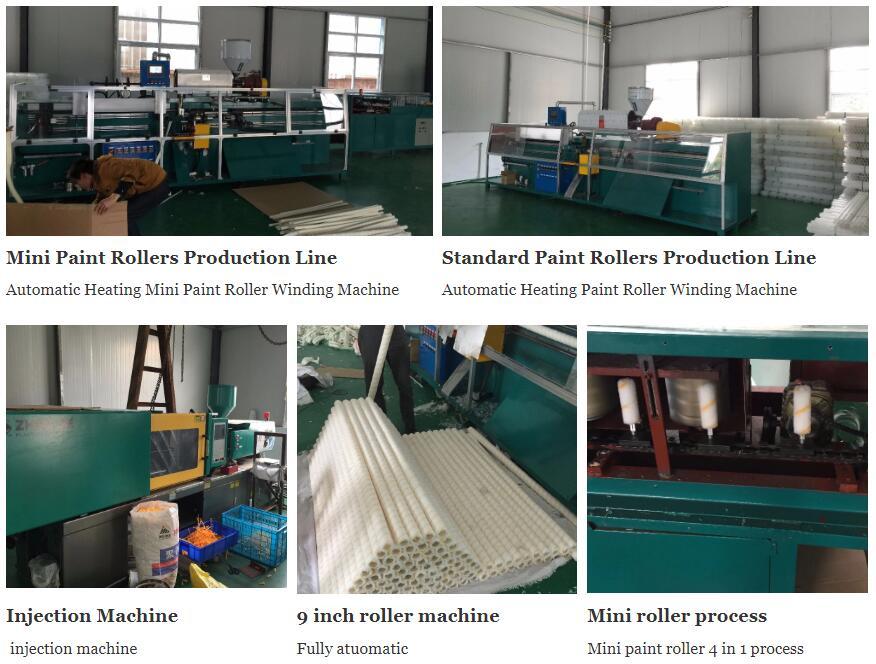 Cleaning instructions
Cleaning the brush thoroughly by a suitable solvent , and rinse water thoroughly. Allow to dry, store flat.
Care Instructions
Flick the brush vigorously to remove any possible loose hairs. Wet the brush by dipping the brush head into water. Remove excess water and begin to paint.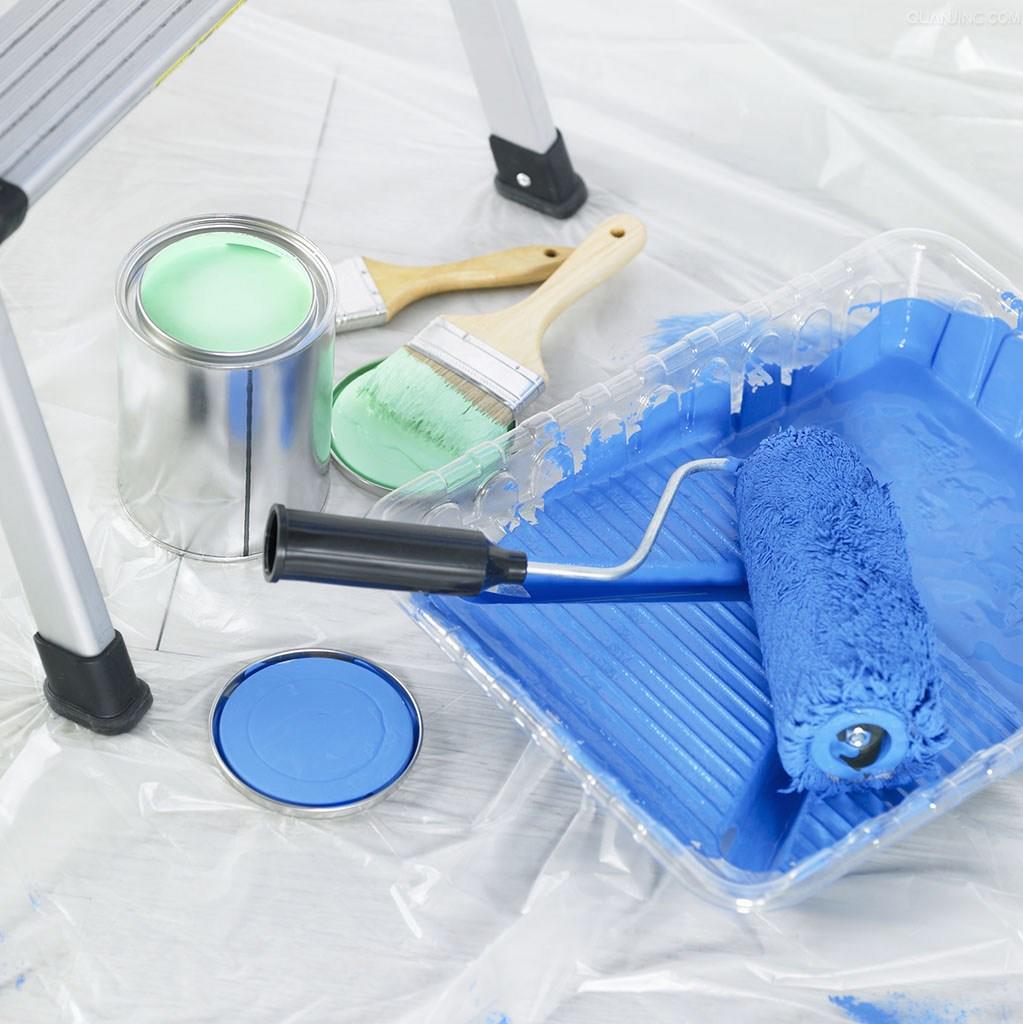 Instructions:
Instructions for Use
Pour a small amount of paint into the deep end of a paint tray.
Push roller into paint, but do not cover axle.
Roll roller backwards and forwards over the ribbed section of the tray to evenly disperse paint over the refill.
Apply paint using long, even strokes in all directions.
Avoid using rapid strokes as this could cause the paint to splatter.
Always work from unpainted surface to painted surface to avoid lines.

Instructions for Clean
Clean roller and tray immediately after use.
Return excess paint to the tin and wipe tray with a cloth or paper towel and clean with warm soapy water. Rinse well.
Remove excess paint from refill by rolling on a newspaper.
Remove refill head and clean thoroughly with warm soapy water. Rinse well in running water until water runs clear.
Shake excess water from roller and hang up to dry naturally, away from direct heat.